IBM Cognos Analytics Services
Ensure your business gets rapid access to advanced BI
with our agile IBM Cognos Analytics service packages.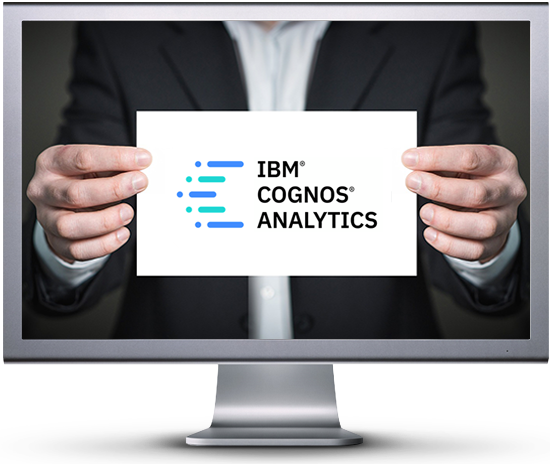 Maximise Returns on IBM Cognos Analytics
Our IBM Cognos Partner team is staffed with the most experienced consultants, developers, and technicians in the UK.
✔ gain a clear view of costs and benefits with impartial advice
✔ entrust your systems to a team of dedicated Cognos experts
✔ streamline your Cognos projects from start to finish
✔ ensure Cognos is providing its full potential for your business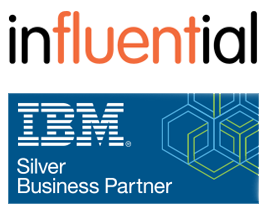 Improve your Cognos performance, reduce cost of ownership, and maximise the value for your business with our Health Check package.
Guarantee a fast and risk-free move to Cognos Analytics, benefitting from certified support every step of the way.
Get the short-term and long-term value you need, to suit your requirements and your budget, with expert advice on Cognos licences.
Get the best ROI from your analytics with tailored courses for both beginners and existing users, in flexible formats across the UK.
Gain peace of mind with round-the-clock care from local experts with decades of Cognos support experience.
Complement your existing teams or kick-start a new project with our wide network of Cognos professionals and contractors.

IBM Cognos Analytics Cloud Services
Looking for the latest features without the IT and infrastructure costs?
Accelerate your move to a secure, high-performance cloud with our IBM Cognos Analytics on Cloud services.
IBM Cognos Analytics Technical Services
As well as consultants, our team also includes certified IBM Cognos Analytics developers.
Our team will optimise, adjust, or customise Cognos to your specific needs.
Cognos Data Integration
Achieve a single source of truth with seamless connections between Cognos Analytics and all your business systems.
Cognos Proof-of-Concept
Gain a realistic view of Cognos Analytics' value for your business and bring all your stakeholders on board quickly.
Cognos Data Warehouse Services
Optimise your business intelligence and store data securely with Cognos data warehouse design, build, and optimisation.
Cognos Report and Dashboard Design
Maximise the impact of Cognos Analytics with reports and dashboards tailored to your business, your systems, and your data.
Bespoke Cognos Development
Stay agile and reap added value from Cognos Analytics with development services to extend and customise functionality.
Looking for technical assistance?
Related IBM & IBM Cognos Software
Having partnered with IBM and IBM Cognos for over 25 years, our team has experience of all the major releases.
The software we have worked with and continue to support includes:
IBM Cognos TM1
IBM Sales Performance Management (SPM)
IBM Predictive Analytics
IBM Social Media Analytics
IBM Predictive Customer Intelligence
COG-105 (IBM Cognos 8 BI Technical Specialist)
COG-612 (IBM Cognos 10 BI Author)
COG-622 (IBM Cognos 10 BI Administrator)
COG-632 (IBM Cognos 10 BI Metadata Model Developer)
COG-635 (IBM Cognos 10 BI OLAP Developer)
COG-645 (IBM Cognos 10 BI Multi-Dimensional Reports)
COG-701 (IBM Cognos TM1 10.1 Analyst)
COG-702 (IBM Cognos TM1 10.1 Developer)
IBM-639 (IBM Big Data Mastery)
IBM-645 (IBM Cognos Business Intelligence Sales Mastery)
00M-229 (IBM SPSS Predictive Analytics Solution Sales Mastery)
00M-620 (IBM Risk Analytics Sales Mastery)
00M-624 (IBM Risk Analytics – Governance Risk & Compliance Sales Mastery)
"I want to express my thanks to your team for taking on this project at such short notice and for producing a fantastic result."
—UK steel manufacturer
"Dealing with Influential Software has always been timely and professional. I wish I could say the same for all our suppliers!"
—UK retail chain
"It has been a refreshing experience and I would not hesitate to recommend you and the team."
—UK financial services company
People Who Trust Us
What makes UK publishers, manufacturers, councils, retailers, and more stick with us through the years?
The answer's clear: they value our proven business results.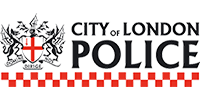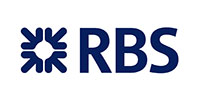 About Us: IBM Cognos Service Providers
From our first Cognos client back in 1993 to the dozens we work with today, Influential Software is a long-time champion of business intelligence in the UK.
Our strength lies in three things:
our ability to attract the best technical talent,
the unparalleled experience we've gained over the years,
and our willingness to go the extra mile for each and every client.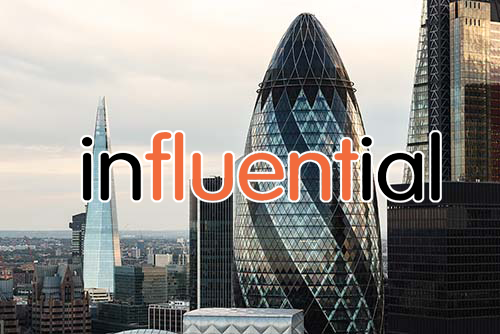 Get a callback from the Cognos team
Fill out the form to request a quote, book a demo, or ask about our services.
A member of our Cognos team will contact you within one working day.