IBM Cognos Analytics
Upgrade Services
Make a fast, reliable, secure move to the latest version
with IBM Cognos Analytics upgrade services in the UK.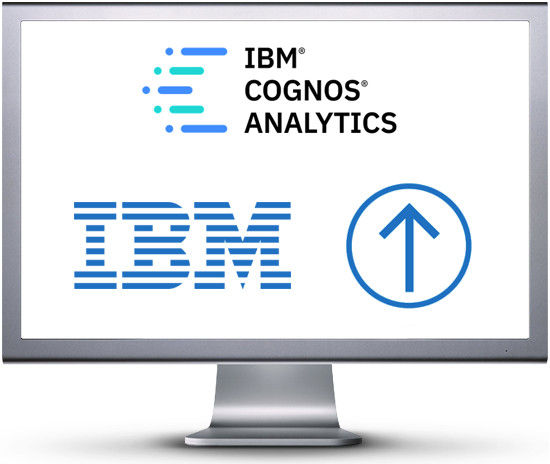 Best-Value IBM Cognos Analytics Upgrade
Draw on our 25-year Cognos experience to upgrade to IBM Cognos Analytics 11.1 with the least disruption to your business.
✔ get peace of mind with full data security and necessary backup
✔ receive tailored architecture, governance, and scalability
✔ experience minimal downtime between your Cognos versions
✔ enjoy the new solution's benefits quickly and efficiently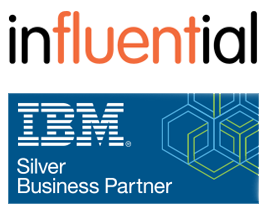 How Do We Upgrade Cognos?
Our IBM Cognos Analytics upgrade and installation services follow a tested method for fast completion and high security.
Preparation
We examine documentation, assess current environment, check compatibility, and draw your upgrade roadmap.
Testing
We deploy the test environment, begin iterative testing, adjust the roadmap, and test any new features.
Implementation
We deploy the production environment and perform iterative testing to check all Cognos functions.
Optimisation
We integrate and apply the new functionalities across your system for optimum business performance.
Want to see what we can achieve?
Wave Goodbye to Your Cognos Upgrade Woes
Upgrading to the latest IBM Cognos Analytics shouldn't disrupt your business. Our experts make sure it doesn't.
Cognos Upgrade Challenges
✘ unexpected downtime and resulting disruption
✘ loss of customer- and user-specific customisation
✘ complex installation and configuration instructions
✘ lengthy checking of requirements, settings, and environments
Cognos Upgrade Solutions
✓ full preparation and testing to avoid downtime
✓ review of customisation and transfer to new solution
✓ experts with in-depth knowledge of installation and configuration
✓ a technical team with agile, reliable methods to cut project times
Upgrade to IBM Cognos Analytics 11.1
There are compelling reasons for your business to upgrade from Cognos BI to Cognos Analytics.
Infused with augmented intelligence (AI), machine learning, pattern detection, and data science tools, the latest version has a raft of next-gen features.
Key features of Cognos Analytics 11.1 include:
web-based, intuitive interface
embedded mapping capabilities
recommended visualisations based on data structure
support for JavaScript
viewing and authoring on web and mobile
support for MongoDB, SAP Sybase, and Microsoft SQL

Want to learn more?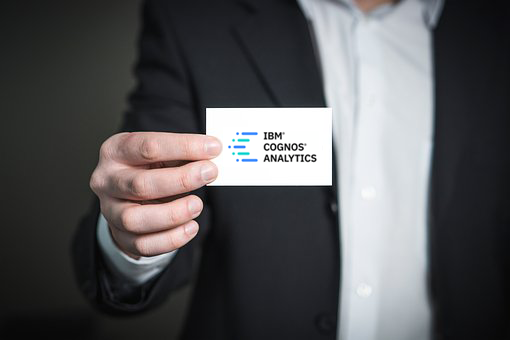 Support Your Upgrade with Cognos Service Packages
Get the greatest value from your newly updated IBM Cognos Analytics with our training, support, and staffing solutions.
Get the best ROI from your analytics with tailored courses for both beginners and existing users, in flexible formats across the UK.
Gain peace of mind with round-the-clock care from local experts with decades of Cognos support experience.
Complement your existing teams or kick-start a new project with our wide network of Cognos professionals and contractors.
About Us: Cognos Upgrade Experts
From our first Cognos client back in 1993 to the dozens we work with today, Influential Software has been assisting with IBM Cognos upgrades for over 25 years.
Our strength lies in two things: our ability to attract the best technical talent, and the unparalleled experience we've gained over the years.
By combining our strengths with the most advanced IBM Cognos software, we create a unique offering that provides maximum value to our UK customers.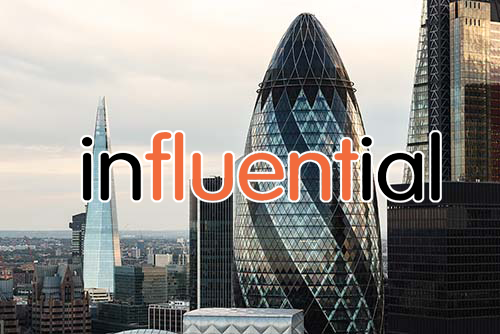 Get a callback from the Cognos team
Fill out the form to request a quote, book a demo, or ask about our services.
A member of our Cognos team will contact you within one working day.